Waco Blakley
Waco Blakley was born and raised in Weatherford, Oklahoma where he graduated from Weatherford High School in 1989. On February 26, 1990 he enlisted into the United States Marine Corps and reported to Marine Corps Recruit Depot in San Diego, California. During his enlistment, Blakley served at the American Embassies in Paris, France, Vienna, Austria, Kiev, Ukraine, and Warsaw, Poland as Marine Embassy Security. He was honorably discharged from the Marine Corps on July 25, 1994. Waco rejoined the military and enlisted on April 8, 1999 as a member of the 137th Security Forces Squadron in the Oklahoma Air National Guard. After 9/11 Waco was deployed three times in direct combat support of Operations Enduring Freedom & Iraqi Freedom. Due to injuries and medical concerns Master Sergeant Blakley retired after twenty four years of service. He has been awarded the Meritorious Service Medal with Oak Leaf Cluster, Air Force Commendation Medal with two Oak Leafs, Marine Corps Good Conduct Medal, and the Armed Forced Expeditionary Medal. Waco serves full time at the Tulsa VA Medical Center.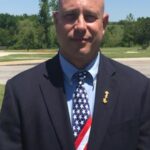 Scotty Deatherage
Executive Director & Co-Founder
Scotty grew up with a military influence and recognizes the issues military veterans and their families face. His father Larry Deatherage served in the United States Army during the Vietnam conflict as an MP, ASA, and ended his career with the Criminal Investigation Division of the Army and was stationed in Washington DC. Scotty's mother worked as a secretary in the Pentagon. He has dedicated his life to serving our war heroes and their families that deal with the daily stresses brought on by the reality of war. Scotty works with a large number of veterans and understands their character, the issues, and is always on the move creating opportunities to improve their lives. As the executive director he oversees all aspects of the organization.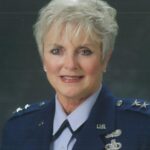 USAF Maj. General (Ret) Rita Aragon
Major General Rita Aragon is the first female Oklahoma Secretary of Military and Veteran Affairs for the State of Oklahoma, and is the former liaison to the Governor of Oklahoma. General Aragon served as the first female commander of the Oklahoma Air National Guard. She serves on the Boards of Integris Health, Star Base, and Honoring America's Warriors. General Argon's awards include Air Force Distinguished Service Medal, Legion of Merit, Meritorious Service Medal with two devices, Air Force Commendation, Army Commendation, Global War on Terrorism, and Humanitarian Service Medal. General Aragon has been recognized as Oklahoma Woman of the Year by Journal Record, and in 2016 was inducted in the Oklahoma Hall of Fame.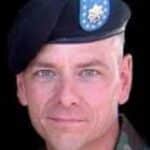 US Army Lt. Colonel (Ret) Steve Russell
Steve Russell was born and raised in Del-City, Oklahoma, After high School he graduated from Ouachita Baptist University. After graduating with a degree in public speaking, Russell was commissioned as a Second Lieutenant in the US Army Infantry. Russell served 21 years in Airborne, Light and Mechanized assignments in the Arctic, Pacific, and Europe. He served more than seven years deployed to Kosovo, Kuwait, Afghanistan, and Iraq. Russell was leader of Task Force 122 in the hunt and capture of Saddam Hussein. Russell is highly decorated having received the Legion of Merit, Bronze Star with Valor and Oak Leaf Cluster, Combat Infantryman's Badge, and Valorous Unit Award for its role in the capture of Saddam Hussein. After turning down a Queen's University Fellowship to Kingston, Canada for the US Army War College and promotion to Colonel, Russell retired as Lieutenant Colonel and retuned to Oklahoma. Russell has served in the Oklahoma State Senate, and in 2014 was elected to represent Oklahoma's 5th Congressional District.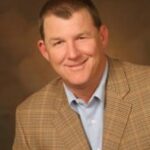 David Davis
David joined Cricket in 2000, and has previously served as Area President, Senior Vice President of Strategic Initiatives, Senior Vice President of Operations and Regional Vice President. He has over 25 years of managerial and operational experience in the telecommunications field. Prior to joining the Company he spent eight years with Cellular One, CMT Kansas/Missouri in various management positions, culminating in his role as Vice President and General Manager. In addition, David served in various roles with McCaw Communications, Cellular One and a joint venture between AT&T/AirTouch. David has incredible support from his wife Kristi and two sons, Blake and Coleman. David and Kristi have been married for 27 years and currently reside in Tulsa, Oklahoma. David holds a B.S. degree from the University of Central Arkansas and post graduate degree from Kellogg.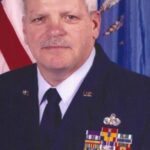 USAF (Ret) Paul Ray
Paul, joined the U.S. Navy in 1967 and served 4 years as a Gunner's Mate, including a tour on a River Assault Boat in the Mekong Delta in Vietnam. He then served an additional 32 years in the Air Force Reserve Components. His assignments include combat duty stations on the ground in both Vietnam and Iraq. Paul's Awards and Decorations include the Bronze Star with the Valor Device, Navy Commendation Medal with Valor Device, the Purple Heart and Meritorious Service Medal with one oak leaf cluster and the Navy Combat Action Ribbon. Paul retired from the Air Force in 2008 as a Chief Master Sergeant. A lifelong resident of the Oklahoma City area, he is a graduate of Oklahoma City, Northeast High School, Rose State College and the Central State University. In addition to his military service he worked at Tinker Air Force Base for 36 years. Paul volunteers with the American Legion, and Employer Support of the Guard and Reserve, he is a member of the Board of Directors for the Oklahoma Veterans Memorial.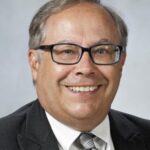 Dr. Mark Kinders
Mark Kinders is a native of the South side of Chicago, where he enlisted in the U.S. Marine Corps in 1968. During his four-year tour he served in helicopter squadrons and also was assigned to the White House Presidential Security Detail for Air Force One for President Richard Nixon when the president visited the Western White House in San Clemente, California. After his discharge, Mark used the G.I. Bill to pursue his bachelor's degree in journalism at Northwestern University. As a veteran of 35 years in public higher education, he has earned additional degrees including a master's in history through the University of Wisconsin-River Falls, a master's in public affairs through the University of Minnesota, and a doctorate in higher education administration from the University of Arkansas. Mark comes from a military family. A dozen of his uncles served in all branches and theaters of operation during World War II. His father, drafted at age 18 two weeks after graduating high school, served with distinction as a machine gunner in the 35th Infantry Division in Europe, earning two purple hearts and a battle field promotion for courage under fire. His brother served with the 101st Airborne in Vietnam, and his son Casey served in Iraq as provisional infantry, and now drives a Harrier jet in the Marines. During his academic career, Mark has served as a faculty advisor to student veterans clubs at three universities. In Oklahoma, he is the co-chair of the Governor's task force to improve access to health care for Oklahoma's 308,000 veterans. He received a Force 50 Medallion and Commendation from Gov. Mary Fallin for his leadership in that role. He currently serves as the vice president for public affairs at the University of Central Oklahoma, where he is responsible for legislative, Congressional, corporate, and community relations. He has held offices on numerous national boards for public higher education associations, and has been a frequent presenter at national conferences. Mark lives in Edmond with Linda, his wife of 31 years.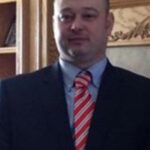 US Army SSGT. (Ret) Rusty Dunagan
Congressional Liaison & National Spokesman
SSG Dunagan enlisted in the US Army September 2006 and was assigned to 41D 1BCT 1-66AR. Rusty served in Iraq from March 2008 to march 2009, and in Afghanistan fro August 2009 until his injuries on September 21, 2010, While on a patrol that September day one of Rusty's squad members stepped on a landmine which was connected to a secondary device. Rusty was on top of that secondary device which created a blast that inflicted instant amputation of both of his legs above the knees and his left arm above the elbow. The blast hurled Dunagan approximately 20 feet in the air ultimately landing him in a bacteria infested creek. After 2 1/2 years of going through Army hospitals in Kandahar, Bagram, Landstuhl, Walter Reed, and Brooke Army Medical Center, Rusty finally made it home to his family. Rusty and his wife Angie live in Edmond, Oklahoma with their 5 children the youngest of which was born last November. Rusty retired from the US Army as SSG March 26, 2013. SSG Rusty Dunagan is a Veteran Advocate for Honoring America's Warriors and is the Veteran Liaison for Oklahoma's 5th Congressional District Representative Steve Russell. Rusty is a Purple Heart recipient.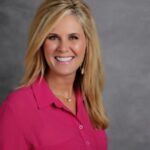 Kristi Davis
Honoring America's Warriors Chaplain, Kristi Davis. Kristi provides spiritual wellness services to the veterans we serve. Kristi was born in Little Rock Arkansas. She received her undergraduate and graduate degree in Special Education at the University of Central Arkansas. She taught Special Education at The University of Central Arkansas, Conway Public School and Wichita Public Schools. She has been married to her husband David for 26 years. They have 2 sons, Blake, 21, a junior in college and Coleman, 17, a senior in high school. She has been a professional volunteer since 1995. Kristi is also Chaplain with the Tulsa County Sheriff's Office, Prison Discipleship, and a Master Chaplain with Homeland Security. She is a certified Life Coach with emphasis in grief and loss as well as addiction. She participates in several ministries within the Tulsa Area and in the Oklahoma Department of Corrections.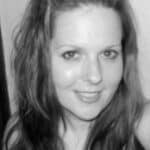 US Army Captain (Ret) Misty Anne Jobe
Director of Community Outreach
Misty Anne Jobe has served in the military for more than 10 years. She enlisted in the Oklahoma Army National Guard OKARNG in 2005 and is now a Medical Service Corps Captain, serving as the Programs Manager for Suicide Prevention and Resilience for the OKARNG. She was previously the Officer in Charge of medical operations where she assisted in developing the OKARNG Behavioral Health Case Management Team, one of the first in the Nation. Misty has worked to increase awareness of prevention and recovery in the OKARNG, including implementing methods to increase early identification of behavioral health issues in soldiers who recently returned from deployment, and to integrate civilian, military and veteran service systems from across Oklahoma. Prior military positions include OKARNG Sexual Assault Response Coordinator, Deployed Sexual Assault Response Coordinator, 45th Fires Brigade Medical Operations Officer, and Officer in Charge of Combat Lifesaver Training. She was deployed to Kuwait in support of Operation Iraqi Freedom. Prior to full-time military service, she worked at the Oklahoma Department of Mental Health as Administrative Programs officer, which included working with all branches of the Military to identify and develop comprehensive Mental Health support for veterans and family members. Her military awards include Meritorious Service Medal, Army Commendation Medal with Bronze Oak Leaf Cluster, Army Achievement Medal, Army Reserve Component Achieve Medal, National Defense Service Medal, Global War on Terrorism Expeditionary Medal, Global War on Terrorism Service Medal, Armed Forces Reserve Medal with Mobilization Device, Army Overseas Service Medal, and State Active Duty Medal. Misty is an advocate for Service Members and Veterans, working and volunteering on reintegration issues and programs. For the last couple of years, she has presented several times on the topic of 'Understanding Military Culture,' which is designed for civilian behavioral health and substance abuse clinicians to better understand the mindset and culture of the military in the hopes of being able to more effectively engage them in needed services. Misty is a graduate of Oklahoma City University, where she earned an undergraduate degree in Criminology and a graduate degree in Sociology. Misty serves as the Director Community Outreach for Honoring America's Warriors.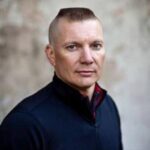 Russell Wolfe
Director of Adaptive Sports-VA Claims
SSG RUSSELL A. WOLFE originally from Widnoon, PA enlisted in the US Army on July 15, 1986. His initial duty station was the 25th Chemical Company, Bad Kreuznach, Germany as a 54C (Smoke Operation Specialist). In 1990 while stationed with the 34th Medical Battalion as a Company NBC NCO his unit was attached to 18th Airborne Corps and deployed for Desert Shield/Storm. In 1992 he reclassified as a 91S Preventive Medicine Specialist. He then did tours as NCOIC Preventive Medicine at Ft. Drum, NY, Pusan, Korea, and Ft. Meade, MD. In December 1997 due to a defective piece of equipment Russell sustained a fall resulting in a Spinal Cord Injury of T-8 paralyzing him from the naval down. After his injury he has peer counseled newly spinal cord injured veterans at the Richmond VAMC, competed internationally with archery making four Para-World teams, one ParaPanAm team and two Paralympic teams. He is a multiple US Archery record holder and has earned 3 international medals. The most prestigious being a bronze medal at the 2009 Para World Championships held in the Czech Republic. The first individual world medal awarded to a US archer in the division since the division was formed. Russell is currently completing his degree in Community Outdoor Recreation at the University of Central Oklahoma.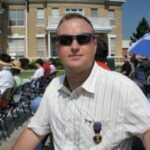 US Army SSGT. (Ret) Paul Smith
Paul Smith attended Wentworth Military Academy from 1989 to May of 1993. In 1999 Paul joined the United States Army. Paul was place with the 1st Cavalry Division as 19K. Paul deployed to Iraq, December 2003, and served until June 5, 2004. Paul's unit was ambushed at an intersection in Baghdad where Paul was shot three times and hit with an Improvised Explosive Device. Due to the quick thinking by a Bradley crew from C Company 1-5 Cavalry, he was rushed to an Army CASH unit. Paul was bleeding out and in shock, and Paul remembers every detail of that day. He was later sent to Camp Anaconda for a plane to Germany. That was the beginning of Pauls painful and scary journey of his recovery. After multiple surgeries at Fort Hood, Paul was medically retired in December of 2006. Paul is a Purple Heart recipient.
USMC LNC. Corporal (Ret) Jacob Shoemate
Jacob Shoemate went to USMC boot camp September 20, 2010 MCRD SOI at Camp Pendleton. Stationed with 3rd Battalion 7th Marines at 29 Palms. Jacob deployed to Sangin, Afghanistan September 2011. Jacob was injured November 25th, 2011 and lost his left leg below the knee. After a full year of recovery, Jacob lived with a fellow wounded warrior and was introduced to Brazillian Jiu Jitsu at Lovatos School. Jacob has competed in multiple competitions and has won numerous medals for belt level and experience. Jacob and his wife Porsche live in Mustang, Oklahoma. Jacob is a Purple Heart recipient.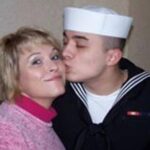 Donna Warren
Event Planning & Public Relations
Donna Warren, Director Event Planning and Public Relations. Donna is a Gold Star Mom and the daughter of a 21 year, Navy veteran who was a senior chief on Swift boats during the Vietnam war. Donna is also the wife of Desert Storm veteran Marvin Warren, who has been her best friend since they were 13 years old. Donna graduated from OU and has taught high school for many years. She is the proud mom of Eric "Doc" Warren who was an (FMF) corpsman for the 1/8 Marines in Afghanistan. Eric paid the ultimate sacrifice May 26, 2012 while serving in Afghanistan.
SMSGT Daniel "Tack" Tackleson
Director-Service Projects
SMSgt Dan "Tack" Tackleson USAF retired coordinates and oversees Honoring America's Warriors service projects. Daniel C. Tackleson II was born in Burlington IA and graduated from Burlington Community High school. He was in the delayed enlistment program waiting to graduate and begin basic training at Lackland AFB, TX in Aug 1986 then went to Sheppard AFB, TX for technical training as an aircraft mechanic and then on to Barksdale AFB, LA for KC-135 specific training. He was stationed at Tinker AFB, OK in Jan 1987 with the 8th ADCS where he spent the next eight years crewing the Space Commander's aircraft. During this time he deployed during Desert Shield and Desert Storm supplying vital cargo in theater. Jan 1995 he reported to Kadena AB, Okinawa Japan as a KC-135R crew chief supporting refueling mission in support of Operation Northern Watch and other vital missions. October 2000 Dan was recruited into the 372nd Field Training Detachment where he instructed 11 different aircraft courses for the next three and a half years. In 2004 he packed his wife and son up and moved them to Incirlik AB, Turkey where he spent the next three years as the aircraft maintenance squadron superintendent managing all transient aircraft maintenance as well as the ammunition storage facility. From there Dan and his family were moved to Dover AFB Delaware where he stood up a new C-17 aircraft squadron as the lead production superintendent, later the Quality Assurance Chief, and finally as the Maintenance Operations Squadron superintendent. In 2012 Dan retired from the Air Force but decided he wasn't finished serving, he secured a job as an aircraft quality assurance inspector at Tinker AFB, OC-ALC and packed up his family to move back to the OKC area. During a reunion of the 8th ADCS squadron he found out about Honoring America's Warriors and has been driven to be part of the organization ever since.